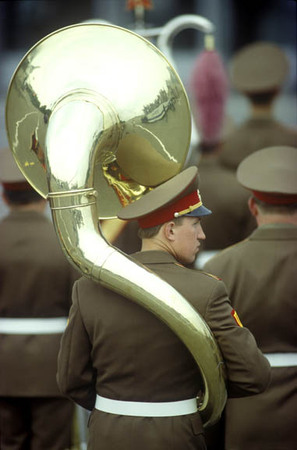 Moscow, USSR:

Tuba player in ceremonial marching band.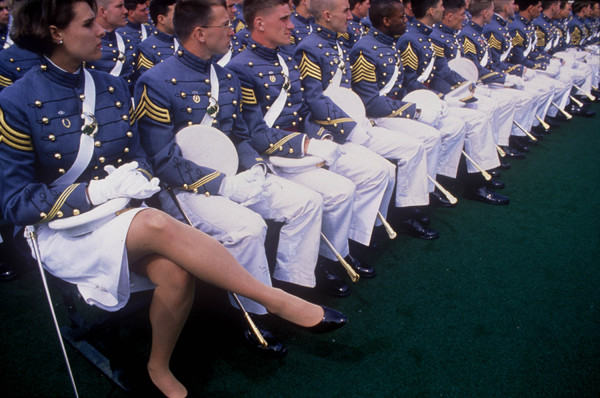 West Point, NY:

Female Officer at graduation ceremonies.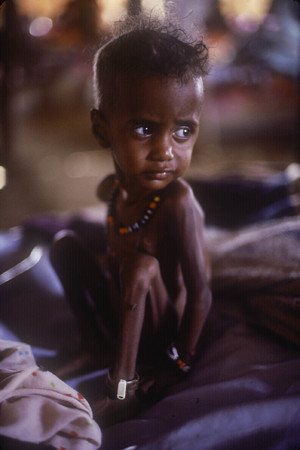 Eastern Sudan:

Famine victim at Wad Shirife refugee camp.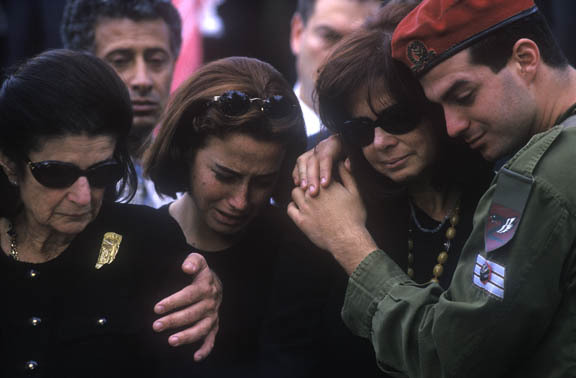 Mount Herzl, Jerusalem:

Graveside ceremony for Yitzhak Rabin.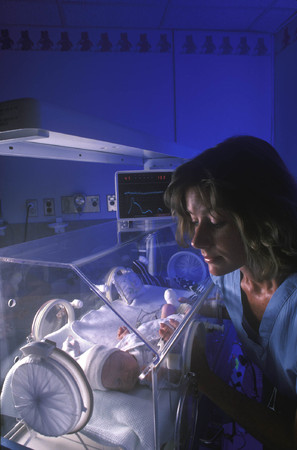 Washington DC:

Premature childrens unit at Georgetown University Hospital.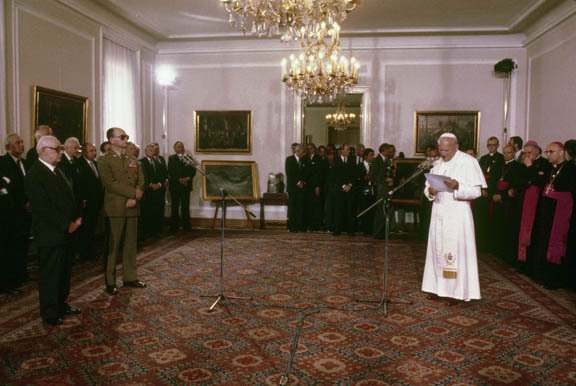 Warsaw, Poland:

Pope John Paul confronts Gen. Wojciech Jaruzelski upon his return to his native country after becoming pope.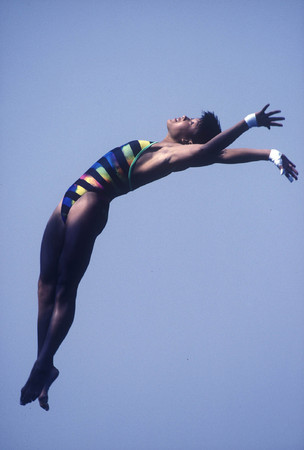 Barcelona, Spain:

Fu Mingxia from China nails her 10 meter platform dive for the Gold medal.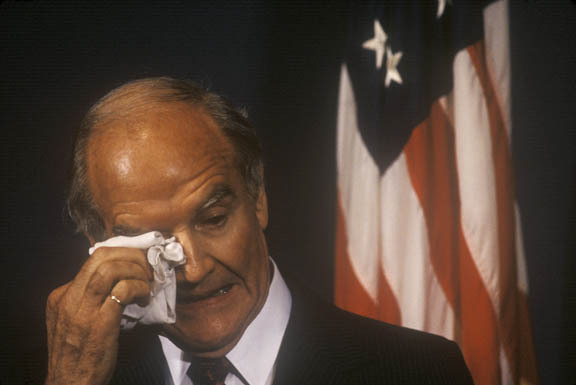 Washington DC:

Sen. George McGovern retires from politics.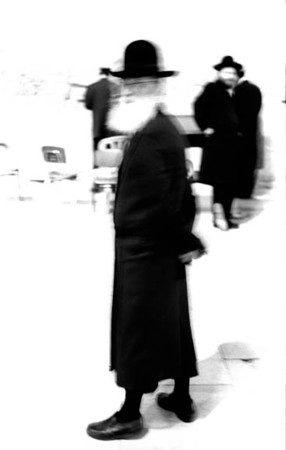 Jerusalem:

View at the Wailing Wall.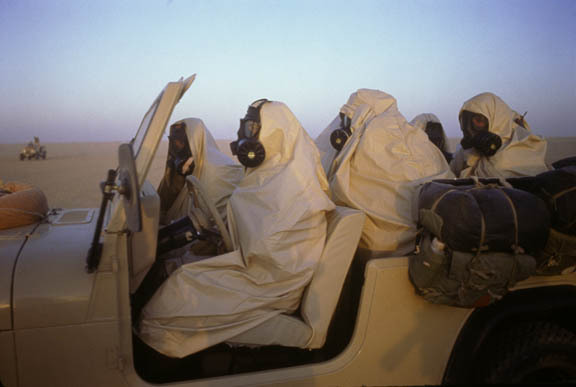 Saudi/Iraqi border:

Egyptian troops practice germ warfare manuvers in the buildup to war.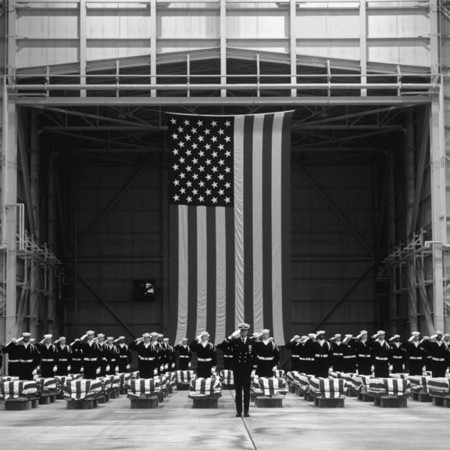 Dover, Delaware:

Returning servicemen ceremonies.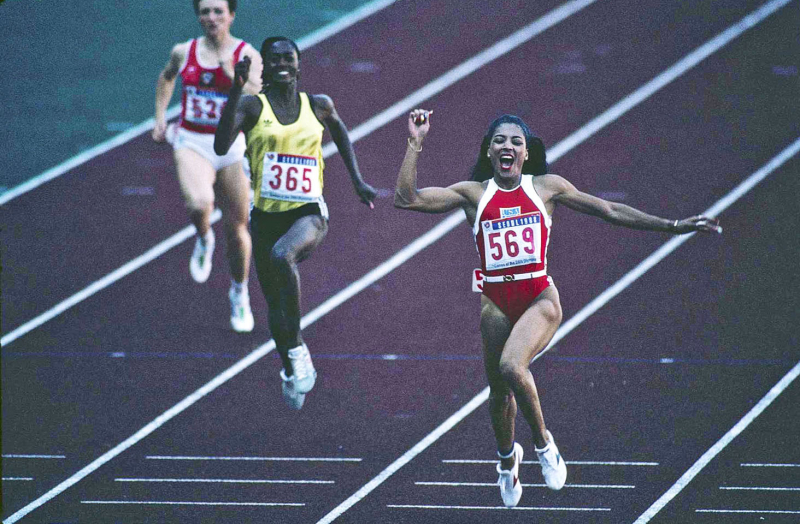 Seoul, S. Korea:

Florence Joyner crosses the finish line to win Gold Medal in the 200 meter.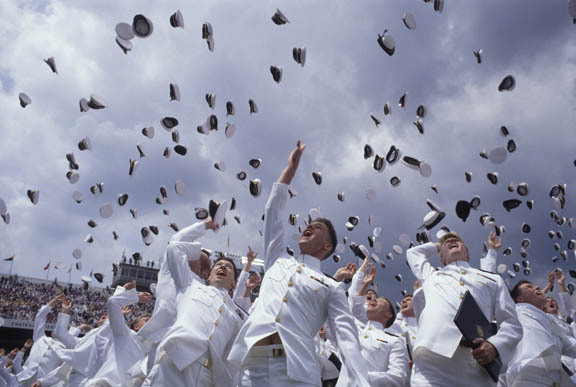 Annapolis, Maryland:

Traditional tossing of the caps at graduation ceremony.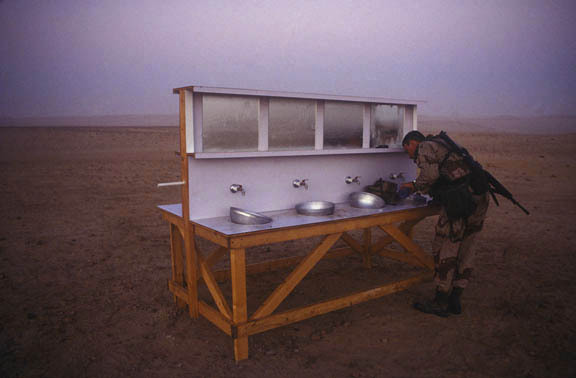 Saudi Arabia:

Member of the 1st cavalry prepares for morning watch.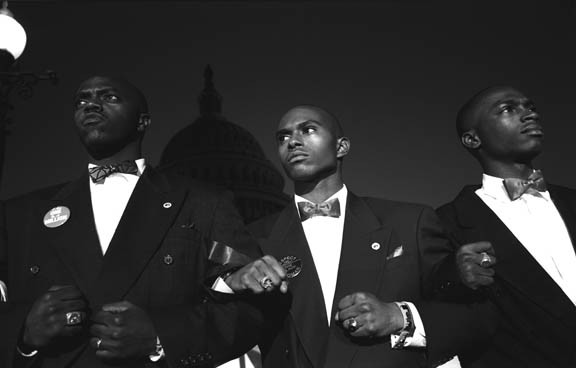 Washington DC:

Nation of Islam security at the Million Man March.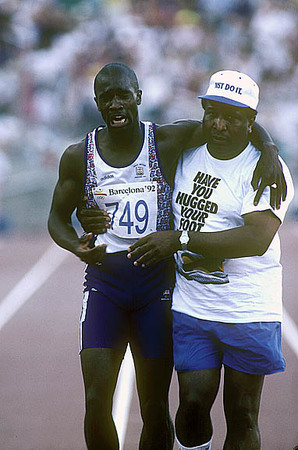 Barcelona, Spain:

British runner Derek Redmond a medal favorite is helped across the finish line by his father who ran down from the stands when his son pulled a muscle in his qualifying heat at the Olympics.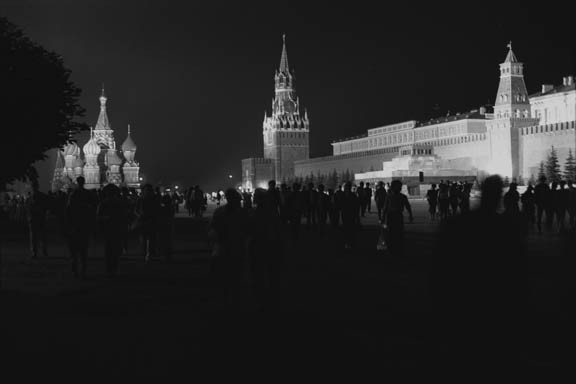 Moscow,USSR:

Evening strollers in Red Square.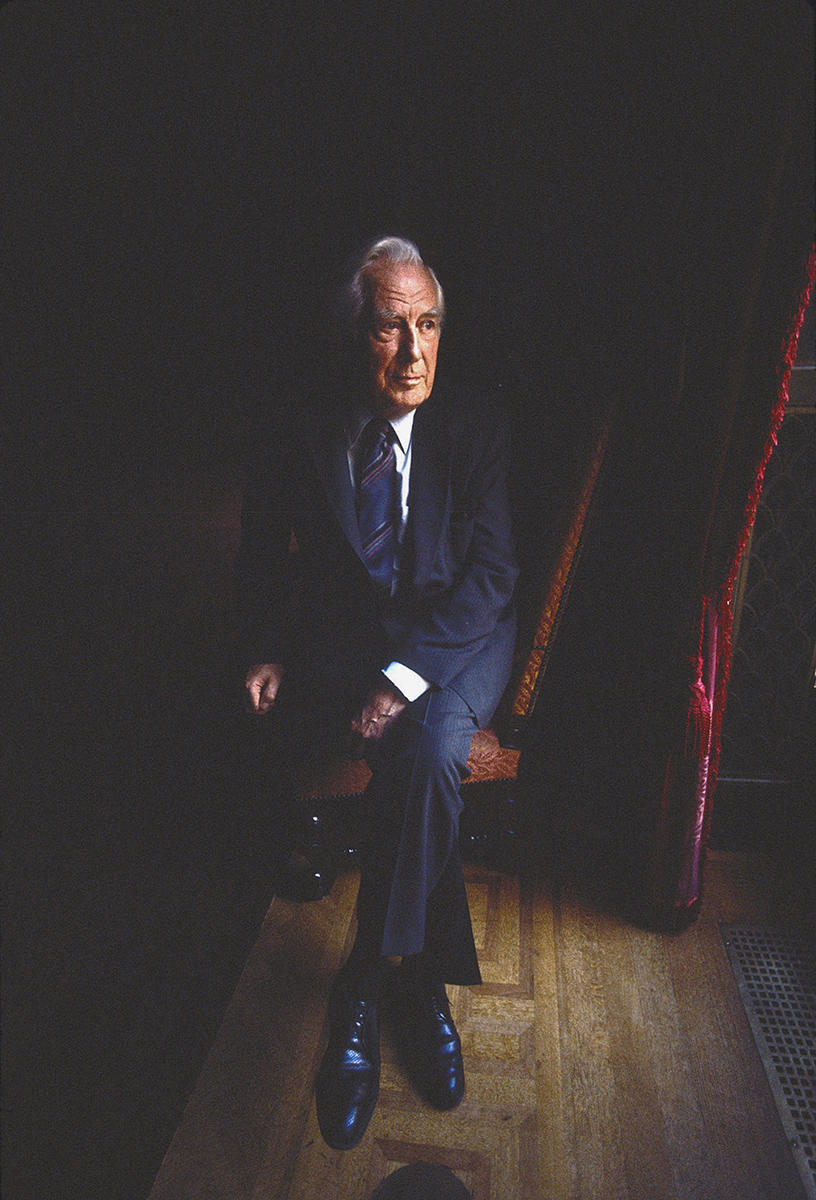 Washington DC:

Chief Justice Warren Burger moments before a press conference announcing his retirement from the Supreme Court.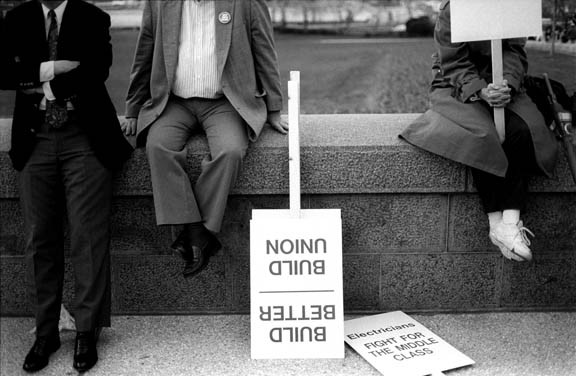 Washington DC:

Union demonstrators at the US Capital.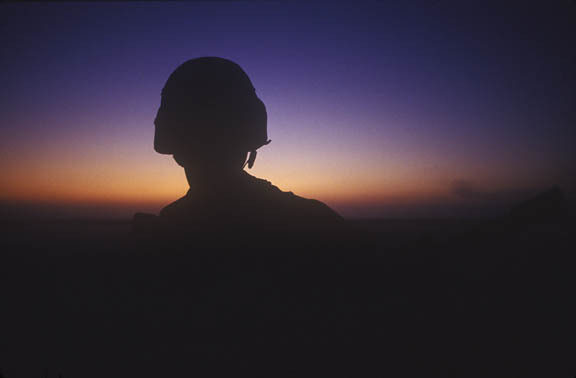 Saudi Arabia:

Desert dawn watch for 1st cavalry soldier.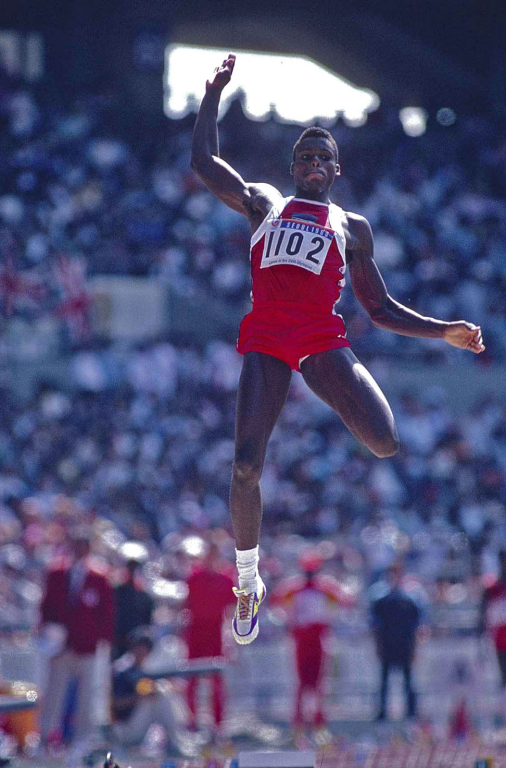 Seoul, S. Korea:

Carl Lewis winning the Gold Medal in the Long Jump.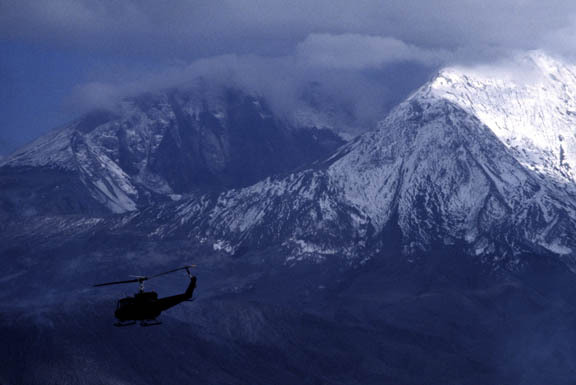 Mt. St. Helens, Washington:

Aerial view of Mount Saint Helens days after eruption.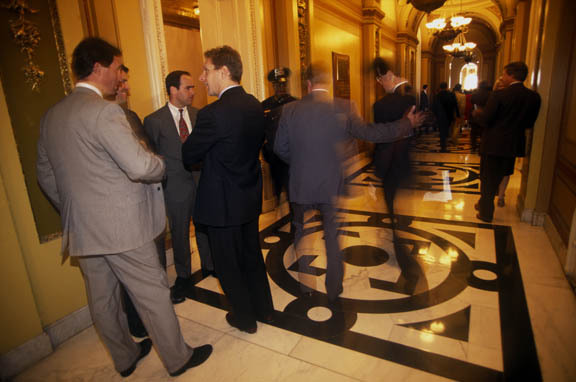 Washington DC:

The Speakers Lobby at the US Capital.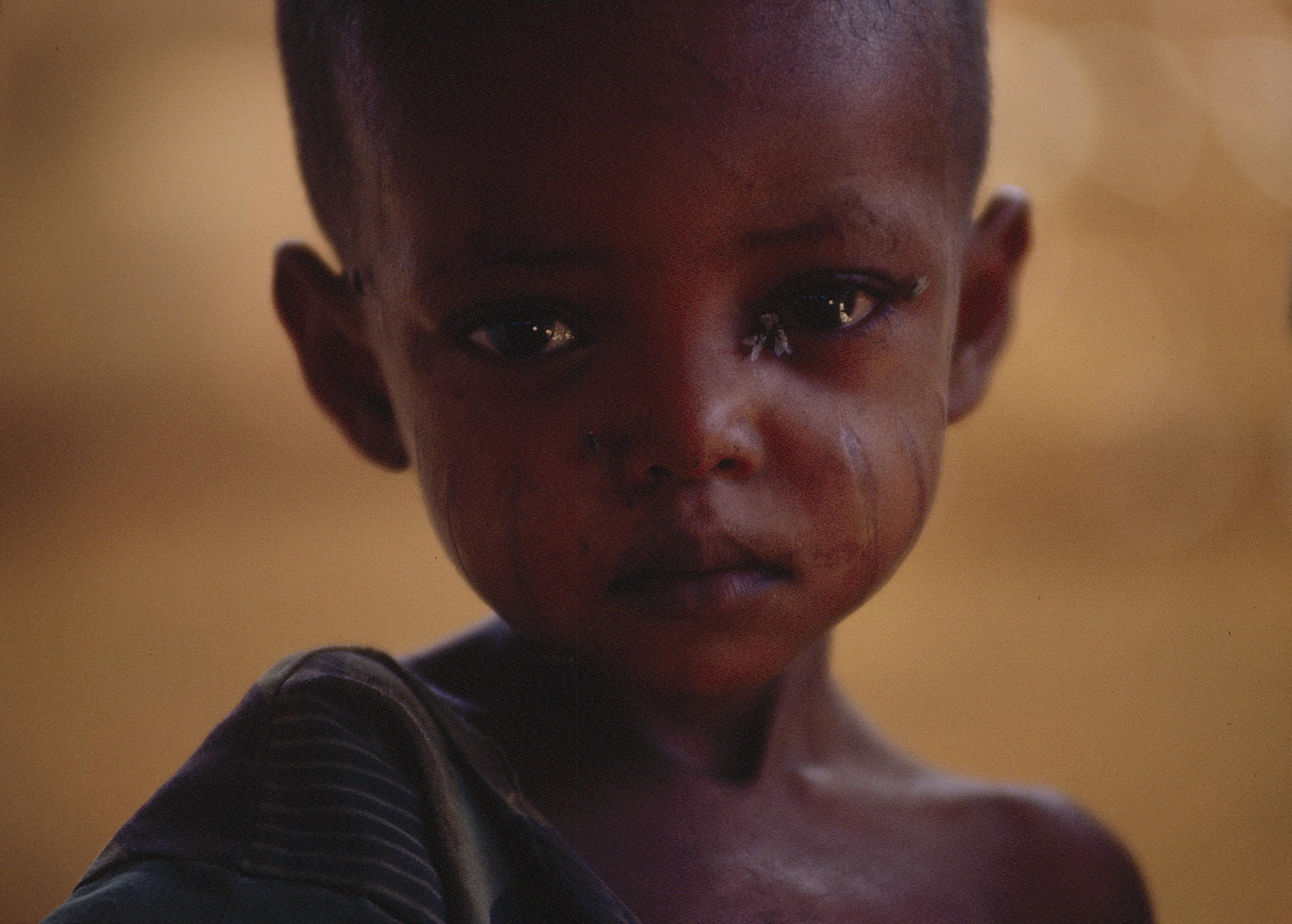 Eastern Sudan:

Child at Wad Sharife Refugee Camp.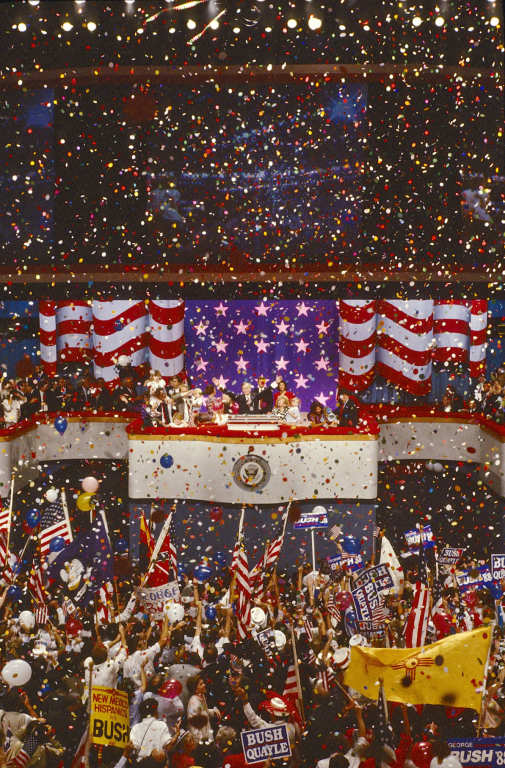 Houston, Texas:

GOP Convention final night with GHW Bush at the podium.